About the Artist
Biography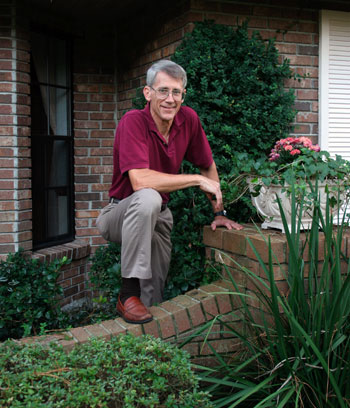 Paul was born in Rockford, Illinois, but grew up in Gainesville, Florida, and Chattanooga, Tennessee. It was in Chattanooga as a Boy Scout that he developed his love of the outdoors, hiking and camping in the eastern Tennessee forests and mountains. After four years at Wittenberg University in Ohio, Paul moved back to the sunny South for graduate school at Georgia Tech. While in school he again enjoyed hiking and rafting in the north Georgia mountains. Returning to Florida after school, he was a chemist for 25 years with Coca-Cola Foods/Minute Maid at the research and development labs in the Orlando area where he has lived with his family since 1975.
Paul has always enjoyed photography, so, after taking advantage of an early retirement offer, he returned to school and earned yet another degree, this time in Photographic Technology at Daytona Beach Community College. Since 2004 he has been participating in art festivals around Central Florida as a professional photographer, and offering his photography for sale. He has continued his exploration of Florida rivers and his travels around the country, trying to combine two long-time hobbies: enjoying the beauty of our natural environment and taking pictures of it.
Method/Philosophy
I concentrate mainly on landscape/wildlife/nature photography. Much of my work is from the Central Florida area, but I have also recorded the beauty of the Smoky Mountains and surrounding areas in the southeastern United States, the Northeast, and many areas throughout the West. Since 2005 I have been shooting digitally with a Canon 20D. Printing is done using Epson printers, generally with only minor adjustments in Photoshop, portraying nature as it is. I use only archival inks and either print on paper and frame my work using acid-free mats or print on canvas and gallery wrap on stretcher bars.
Growing up in Florida and Tennessee I learned early-on to appreciate the beauty of nature. I want to record and call attention to the beauty of our world that so many of us overlook in our day-to-day lives. We miss this beauty sometimes just because we're busy and moving too fast. Other times beauty is there if we look at our surroundings in the right way: focus in on a small part of the "picture" – or, step back and look at a wider section of the environment. A beautiful image depends, of course, on what is included in the frame, but also on what is left out. For every potential subject there is an optimal perspective from which it can be shot: high or low, near or far. And for every subject there is a particular time when the lighting makes the image special.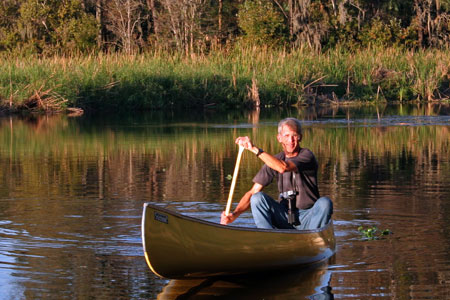 "In character, in manner, in style, in all things
the supreme excellence is simplicity."
– Henry Wadsworth Longfellow